Project Management services for the Hardiman Hotel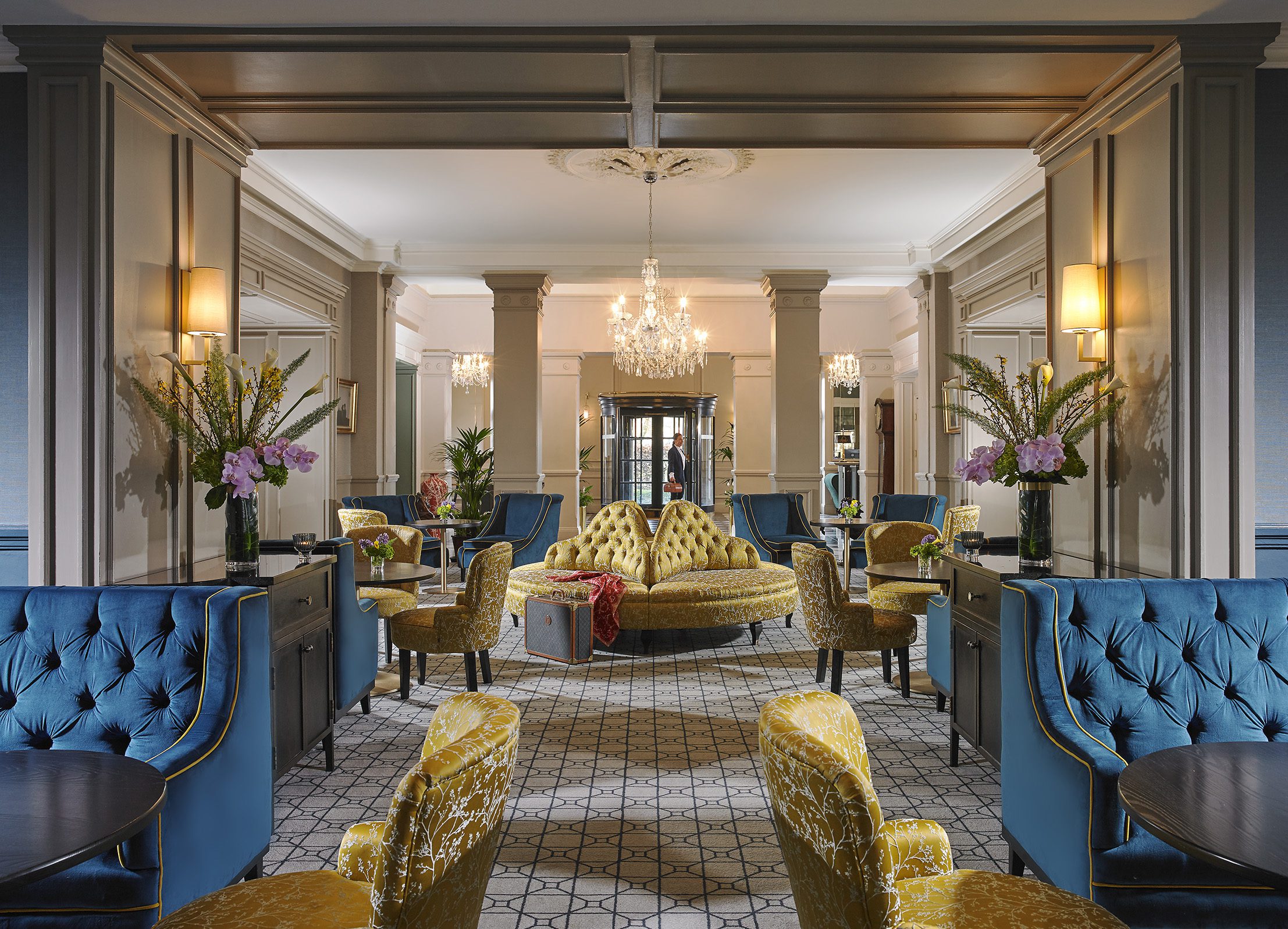 MKO Estates and Project Management provided a hands-on project management service for the renovation of the Hardiman Hotel (formerly the Meyrick Hotel and the Great Southern Hotel), a protected structure at Eyre Square, Galway.
MKO provided a complete project management service through all stages of the project's lifecycle In partnership with our client and design team, we formulated a delivery strategy that would optimise programme and procurement to ensure a high quality end product whilst remaining fully operational as a hotel. The phased transformation was completed over an eighteen-month timeframe – on time and within budget.
The project was characterised by early and positive engagement with the local authority's Planning, Heritage and Building Control personnel; and excellent cooperation and communication at all stages between the client, the hotel staff, the Design Team, and the Contractor team..
Public areas were refurbished in a highly coordinated and controlled sequence of steps; completely revitalising the front of house areas of the hotel, while practically imperceptible to hotel guests.
Works included the redesign of the Gaslight restaurant into a spacious and elegant dining area. The reception was transformed into an open, bright, and welcoming space. The Oyster Bar capacity was increased and extensively refurbished to include a new cocktail bar; while previously blocked up windows were opened and restored to their former glory.
The project also included additional bedrooms, extensive refurbishment to all existing bedrooms, to enable the Hardiman Hotel to continue to provide bright, elegant, and comfortable rooms for guests, in the heart of Galway city. Room refurbishments were undertaken on a phased basis outside of high season.
Reception
Bedroom
Cocktail Bar
Re-designed Gaslight Restaurant
Project Team
Client:                                             Mt Mono Trading Ltd
Planning Consultants:                 MKO Planning
Architect:                                       Grainne Webber Architects
Service Engineering:                   Kyne & Clyne Engineering Ltd.,
Structural Engineer:                    Punch Consulting Engineers
Fire & DAC Consultants:            Jeremy Gardner Associates Ireland Limited
Assigned Certifier:                       i3PT Certification
PSDP:                                             Aegis Safety Management
Project Managers:                        MKO Estates and Project Management
Main Contractor:                          Conneally Maintenance & Refurbishment